Events Direct for Shipping Excellence
We've had a few years to figure out events, shipping, and all the logistics involved. And we've come up with a few cornerstone values that have defined our business and guaranteed that our clients are satisfied.
We believe in dependability. If we say we can do it, then it's going to be done. Period.
We believe in flexibility. What our clients need is what we will provide.
We believe in professionalism. Every job matters, every event matters, every detail matters.
A Few of our Satisfied Partners (listed in alphabetical order)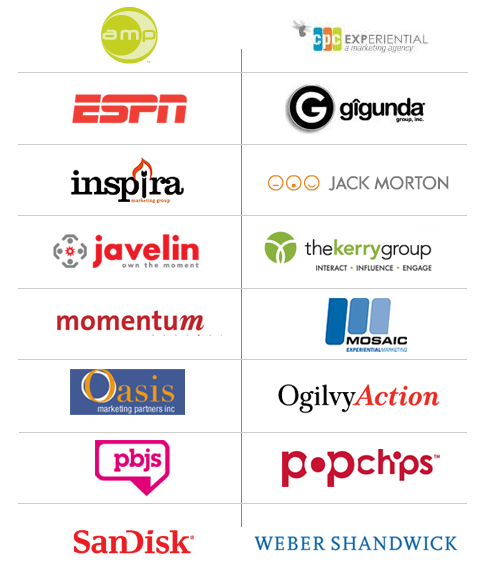 If you're looking for a shipping company committed to excellence, efficiency, and the event marketing industry, then you've found it. We want to be your provider for dependable, flexible, and professional shipping and logistics.
Events Direct. When your event depends on it, depend on us.